Costs Orders
A court not only decides who the Winner and Loser are, it also decides who is to pay for the legal costs that are involved. These are the Court's fees as well as the costs of the solicitors and barristers.
Sometimes who will pay costs, and how much they will pay, is negotiated between the parties. Your lawyer will explain to you what is occurring in respect to costs as the matter unfolds.
Prior to a trial there will be short hearings (that may be called directions, status or interlocutory hearings) or applications that your lawyer will attend on your behalf. If you are self-represented you will attend these hearings that guide the case towards a resolution or a trial. At the end of each short hearing there is usually an order made about who will pay the costs of that part of the case once the matter has concluded. Some common orders include: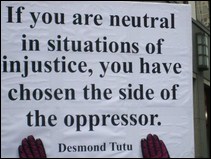 Costs in the Cause: The ultimate loser of the case will pay the costs of the hearing.
Costs Reserved: The question of who will pay costs will be determined at a later date.
Here are some simplified explanations of legal speak when it comes to costs. NOTE: Always check your retainer (agreement) in place with your lawyer as to how they define these terms:
Professional Fees: Work your lawyer has done
Disbursements: Out of pocket expenses (barristers fees, report costs etc)
Solicitor/Client costs: Costs which a lawyer charges their client for legal services provided directly to the client, for example, giving advice and taking instructions
Party/Party costs: the legal services necessary to run a matter in Court, for example, preparing Court documents and letters to the other party.
When the Court orders one party to pay the costs of the other party, it means its party/party costs. Party/party costs are always less than solicitor/client costs (often around 60 to 75%). Thus the 'winner' of any litigation is usually left out of pocket in respect of their legal costs to this extent.
Party/party costs are determined according to the appropriate Court Scale; i.e. if you are in the Supreme Court, the Supreme Court scale applies. Your agreement with your own solicitor may provide for paying their fees on some other basis.
Industry Complaint Resolution Bodies
There are also bodies appointed to resolve disputes within particular Industries, Departments or particular areas of concern.
Industry Complaint Resolution Bodies
Acts, Regulations, Rules & Forms
Are you looking for detailed information like this, or contact details for any of the bodies mentioned on this page. If so, then start on our Federal Courts for Lawyers page.
If it isn't there, then start on our Finding Detailed Legal Information page.
Please read our warning on that page "Be careful using these resources".
The Law is not always as straightforward as it appears. We have not included any information about when and how to use that information or any traps. We assume that the Lawyers will know this.