About Desktop Detective
Desktop Detective is Foolkit's collection of tools for finding out information about people both in Australia and overseas using the resources of the internet. Most of them are free.
Search Engines
The most obvious ones are basic search engines, like Google (the editor's favourite - choose to search in Australia), Anzwers (Australian) and Webcrawler.
If you are having trouble framing your question, use Ask (also known as Ask Jeeves) and enter your query as an ordinary sentence.
Dogpile returns results using a variety of search engines.
Google Advanced Search Terms allows you to be more precise than you imagined possible. Many of the features now appear in the left hand column of the results of a standard search. The reatime option lets you find items in Twitter, to go back in time and to follow events as they unfold.
Google Alerts will watch the internet each day for you and send you an email listing any sites that match the terms you are interested in.
Old internet pages do not die. They go to the Internet Archive Site. If you use The Wayback Machine you can see how a web site used to look like going back a number of years. Find out who was working there then, what promises they were making on their web site.
It is possible to Remove Content from Google. But this is not the same as forcing somebody to take down material that damages your reputation.
Social Networking
Most Social Networking Sites (Facebook, MySpace and others) allow you to search.
Wikipedia keeps a current List of social networking websites.
MyPermissions is a tool that will help you systematically review the permissions you have granted in the various social media tools you use.
News Groups
Usenet newsgroups are discussion groups on the internet. There is a separate group for each interest. Sometimes there are many, many groups on the same topic.
These are largely uncontrolled and can contain some fairly frank views. Search to see if your person of interest has been the subject of discussion.
Google Groups (particularly the advanced search option) is a good tool for this. Journalism Net has instructions on: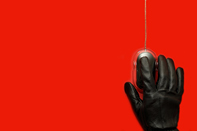 Aerial Views
Aerial Photos of Australia - Google Maps now offer the ability to enter a street address, suburb, postcode etc.. It quickly locates the address and offers a choice of street directory, satellite photography and a hybrid version (photography with streets named). It is not as three dimensional as Google Earth for more detailed aerial views of sites. But it is far quicker navigation to your address. It can be interesting to copy the address from the Contact page of a web site into Google Maps. You may find that a business that impresses you with their web site operates from a house or shop front - or vice versa.
Help Us Improve
Please give us feedback about your experiences using Foolkit and ideas for improvements.