State Cause Lists
A daily list of the cases to be heard in these State Courts. The list is updated late in the day if you wish to check the list for the following day.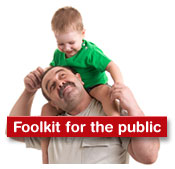 SACAT
The South Australian Civil and Administrative Tribunal (SACAT) is a state tribunal that helps people in South Australia to resolve issues within specific areas of law, either through agreement at a conference, conciliation or mediation, or through a decision of the Tribunal at hearing. SACAT also conducts reviews of Government decisions.
Adelaide CBD
Level 4, 100 Pirie Street
Adelaide SA 5000
Collinswood
Level 8, 85 North East Road
Collinswood SA 5081
Postal address
GPO Box 2361
Adelaide SA 5001
DX 167
Telephone 1800 723 767
Email: sacat@sacat.sa.gov.au
Youth Court
The Youth Court has three separate administrative branches. The court hears: trials and guilty pleas in criminal cases for youths under the age of 18 years, child protection applications and applications for adoption of children. The Family Conference Team conducts family conferences for young offenders. The Care and Protection Unit conducts family care meetings.
75 Wright Street, Adelaide 5000
Telephone 8204 0331
Fax 8204 0333
Email: youthcourt@courts.sa.gov.au
Family Conference Enquiries:
Telephone: 8204 0566
Fax: 8204 0513
Email: familyconference@courts.sa.gov.au
Family Care Meeting Enquiries:
Telephone: 8204 0594
Fax: 8204 0591
Email: careandprotection@courts.sa.gov.au
Help Us Improve
Please give us feedback about your experiences using Foolkit and ideas for improvements.