Performance management
When an employee's performance becomes an issue for an employer, it is important that it is managed fairly and reasonably. A failure to do so on the part of the employer could give rise to claims of bullying, as well as a potential unfair dismissal. When considering whether to dismiss an employee for poor performance, there are a number of factors which need to be taken into consideration:
Have you informed the employee of the performance concerns?
Have you given the employee the opportunity to comment on those concerns?
Have you established performance criteria or performance improvement targets?
Have you given the employee an adequate opportunity to meet those criteria or targets?
Have you explained to the employee that a failure to meet those criteria or targets could give rise to the termination of the employment?
Poor performance is rarely a grounds for summary dismissal, so you should provide an employee with notice of termination or payment in lieu of notice.
Disciplinary action
Disciplinary action may be necessary where an employee's behaviour or conduct in the workplace is inappropriate. Examples of when disciplinary action may arise include:
Sexual harassment or bullying;
Refusal to comply with instructions; or
Failure to attend for work.
Disciplinary action can involve informal discussions, formal warnings, and may result in the termination of employment. The key questions to consider are as follows:
Have you informed the employee of the allegations?
Have you given the employee the opportunity to respond to those allegations?
Is it necessary to conduct an investigation to establish the facts?
Does the conduct warrant some form of disciplinary action?
If so, what nature of disciplinary action is appropriate, in the context of the conduct?
Is the conduct of such a serious nature that it requires that the employee be immediately dismissed, or is it conduct which warrants warnings or other measures?
Where an employee has engaged in serious or wilful misconduct, or has engaged in conduct which causes a risk to the health and safety of a person or the reputation, viability or profitability of the employer's business, it may be appropriate to terminate the employment summarily. However, it is always best to obtain legal advice before summarily dismissing an employee, as this often gives rise to litigation.
Unfair Dismissal
A person has been unfairly dismissed if Fair Work Commission finds that:
the employee was dismissed, and
the dismissal was harsh, unjust or unreasonable, and
the dismissal was not a case of genuine redundancy, and
the dismissal was not consistent with the Small Business Fair Dismissal Code, where the employee was employed by a small business.
A small business is a business that employs less than 15 full-time equivalent employees. Casual employees are included in the head count if they are employed on a regular basis. Related business entities are counted as one business.
An employee must have worked for a small business continuously for one year before they can make a claim for unfair dismissal.
Employees in businesses with more than 15 staff must have been continuously employed for six months before they can make a claim for unfair dismissal.
When Fair Work Commission is considering whether treatment is harsh, unjust and unreasonable it looks to see if :
there was a valid reason for ending the employment
the person dismissed was notified about the reason
a support person was allowed to be included in discussions about the dismissal
the employee was warned about any unsatisfactory performance beforehand
the size of the business and how this may have impacted on procedures that were followed
the business lacked human resource expertise and whether that would have been likely to impact on the dismissal.
any other things that they think are relevant.
Further information is available from the Fair Work Australia Dismissals topic.
If you are unsure as to whether you have been unfairly dismissed or not, it is best to obtain legal advice or to speak to Fair Work Online - Homepage
Claims for unfair dismissal must be lodged within 14 days of dismissal. Fair Work Commission may allow extra time in exceptional circumstances.
Employers of all classifications are subject to legislation governing discrimination and sexual harassment (called unlawful termination).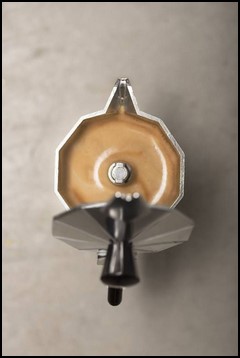 Termination of injured workers
There are a number of legal risks which can arise if an employer wishes to terminate the employment of an employee who is absent due to illness or injury.
If the reason for the termination relates to the injury, or the period of absence from work, the termination could constitute a breach of the Fair Work Act 2009, the Disability Discrimination Act 1992, and/or the Equal Opportunity Act 1985.
If the reason for the termination relates to the employee's performance, the employer must consider the extent to which the performance is affected by the injury or illness in making its decision. It may be lawful to terminate if it is not possible for the employee to perform the reasonable requirements of the position.
If the termination arises from a redundancy, the employer may need to be able to demonstrate that the criteria for selecting employees for redundancy were not biased against employees with injuries.
If the injury occurred in the workplace and is the subject of a claim for workers compensation the employer may also have obligations under those laws and should not terminate the employee without first checking their obligations under those laws..
These risks need to be considered before any decision is made in relation to terminating the employment of an employee who is absent due to illness or injury.
Paid Parental Leave
Paid Parental Leave scheme is administered by the Family Assistance Office.
This deals with your entitlement to be paid during parental leave.
Whether or not you are entitled to parenting leave and for how long is a separate issue.
Fair Work - Parental leave explains what you are entitled to and what you must do. This usually includes giving at least 10 weeks notice of your start and end dates.