Tasmanian Independent Bar
Foolkit is not associated with or endorsed in any way by The Tasmanian Independent Bar. Please note the Disclaimers on their site.
The Tasmanian Independent Bar Inc
C/- Malthouse Chambers
119 Hampden Rd
Battery Point, Tasmania 7004
PO Box 20
Battery Point Tas 7004
DX 160 Hobart
Telephone: 03 6223 3844
Fax: 03 6223 5466

National Bar Associations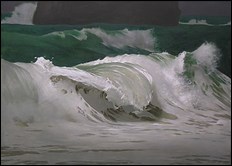 Research Links
Research Tools
Instapaper: This is a very simple free addition to your browser's toolbar. When you find a page that's interesting and you don't have time to read it, just click the button. If you select text before clicking then this is added as a text comment.Also useful if you are collecting information on a topic. Try out its feature like add a folder, move (to a folder), view text only, archive and print in a range of formats including 3 column newspaper style.
Interesting Articles Published by Law Firms
Lexology - you can also subscribe for a daily email of topical information.