Choosing your Lawyer
Finding the lawyer who is right for you is always a challenge. If you have used a lawyer before, were happy with their service, but they don't practice in the area of law you need - ask them to refer you to someone who does. There may be someone in the same firm who can handle your case.
Lawyers tend to recommend each other more on the basis of their respect for their legal ability and results they achieve for their clients. They tend to put less emphasis on the availability, affability, prominence or cost of the lawyer.
You may know one or more lawyers socially. If you feel confident about them based on your past interactions, meet with them. If you don't know a lawyer socially, or if you do but feel it inappropriate to become professionally involved with that lawyer, then look to other sources. Lawyers often feel uncomfortable acting on behalf of close friends or relatives, so do not be offended if they refuse to become involved.
The best source of names is referrals from someone whose judgment you trust. This can be another professional advisor such as an accountant or a friend who has had similar legal issues in the past. Ask if they were satisfied with their lawyer.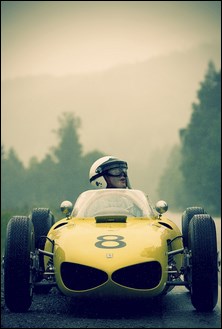 Lawyer Locator - Law Society of Tasmania helps you find a lawyer based based on the type of legal problem and suburb or town.
Advertising, including on the internet, local paper or yellow pages provides another source of names. Advertising will also often give you an indication of areas of practice of the lawyer. Bear in mind that these are advertisements and not recommendations.
Meet with the lawyer who you have in mind and discuss your situation. Do not assume that "the first interview is free", only some lawyers offer this and then usually this only for particular types of work and is subject to condition. If you feel comfortable with the person, ask for a time and fee estimate. Once you have found someone with whom you are comfortable who will charge you a price you think is appropriate, you have found your lawyer