National Industrial Relations System
From 1 January 2010, all private sector employers and employees have been covered by the national workplace relations system administered by the federal government.
All existing awards (both federal and state) have been streamlined into around 120 modern awards.
If you were covered by a federal award on 31 December 2009, you must now use the appropriate modern award.
If you were covered by a South Australian state award on 31 December 2009, that award has been preserved as a state reference award for a period of 12 months to 31 December 2010. From 1 January 2011 those awards will cease and the appropriate modern award will then apply.
If you are starting a new business as a sole trader or partnership, the appropriate modern award will apply.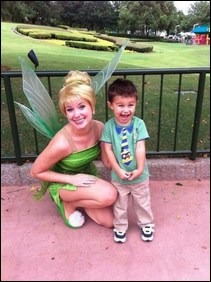 National Employment Standards
There are 10 new National Employment Standards (NES).
Since the 1st January, 2010 these standards have applied to all businesses and all employees regardless of whether they were previously covered by a federal award or a South Australian state award.
The 10 National Employment Standards are:
Maximum weekly hours of work - 38 hours per week, plus reasonable additional hours.
Requests for flexible working arrangements - allows parents or carers of a child under school age or of a child under 18 with a disability, to request a change in working arrangements to assist with the child's care.
Parental leave and related entitlements - up to 12 months unpaid leave for every employee, plus a right to request an additional 12 months unpaid leave, plus other forms of maternity, paternity and adoption related leave.
Annual leave - 4 weeks paid leave per year, plus an additional week for certain shift workers.
Personal / carer's leave and compassionate leave - 10 days paid personal / carer's leave, two days unpaid carer's leave as required, and two days compassionate leave (unpaid for casuals) as required.
Community service leave - unpaid leave for voluntary emergency activities and leave for jury service, with an entitlement to be paid for up to 10 days for jury service.
Long service leave - a transitional entitlement for certain employees who had certain LSL entitlements before 1/1/10 pending the development of a uniform national long service leave standard.
Public holidays - a paid day off on a public holiday, except where reasonably requested to work.
Notice of termination and redundancy pay - up to 4 weeks notice of termination (5 weeks if the employee is over 45 and has at least 2 years of continuous service) and up to 16 weeks redundancy pay, both based on length of service.
Provision of a Fair Work Information Statement - employers must provide this statement to all new employees. It contains information about the NES, modern awards, agreement making, the right to freedom of association, termination of employment, individual flexibility arrangements, rights of entry, transfer of business, and the respective roles of Fair Work Commission and the Fair Work Ombudsman.
More information about the NES is available at Fair Work Online.
Enterprise Agreements
Agreements set out the conditions of employment between an employee or group of employees and their employer.From 1 January 2010, only "enterprise agreements" can be made between employees and employers.
Other types of agreements made previously under the Workplace Relations Act 2006 cover the conditions of individual employees, or a group of employees. These include:
Collective agreements
AWAs (Australian Workplace Agreements)
ITEAs (Individual Transitional Employment Agreements)
Those agreements made prior to 1 January 2010 will continue on until they are terminated or replaced.
Casual Employees and NES
Only some of the entitlements under the National Employment Standards apply to casual employees.
These are:
two days unpaid carer-s leave and two days unpaid compassionate leave per occasion
maximum weekly hours
community service leave (except paid jury service)
to have a day off on a public holiday, unless reasonably requested to work by the employer
provision of the Fair Work Information Statement
In addition, casual employees who have been employed for at least 12 months by an employer on a regular and systematic basis and with an expectation of ongoing employment are entitled to:
make requests for flexible working arrangements
parental leave
Discrimination at Work
There are laws to protect discrimination in the workplace against people because of their sex, marital status, age, disabilities or race.
The Australian Human Rights Commission is an independent statutory organisation that works to protect and promote the human rights of all people in Australia. They can assist you to resolve issues involving discrimination in the workplace.
Acts, Regulations, Rules & Forms
Are you looking for detailed information like this, or contact details for any of the bodies mentioned on this page. If so, then start on our Employment Law for Lawyers page.
If it isn't there, then start on our Finding Detailed Legal Information page.
Please read our warning on that page "Be careful using these resources".
The Law is not always as straightforward as it appears. We have not included any information about when and how to use that information or any traps. We assume that the Lawyers will know this.
Help Us Improve
Please give us feedback about your experiences using Foolkit and ideas for improvements.
Contractor or Employee?
An independent contractor works under a contract for a specific job or length of time. For example, a plumber is hired to fix a leak.
Unlike an employee, an independent contractor generally doesn't work regularly for an employer, and can choose whether or not to do a particular job they're offered.
The Fair Work Act 2009 contains penalties for what it describes as "sham arrangements" where an employee is incorrectly treated as an independent contractor. If your business receives services on a regular basis from independent contractors, it is important to ensure that your understanding of their legal status is correct.
Courts will consider a range of factors in determining whether a worker is an employee or a contractor, including:
Extent of right to exercise control;
Mode of remuneration;
Tax arrangements;
Ownership and maintenance of equipment;
Obligation to work;
Control over hours of work;
Right to work for more than one principal;
Right to delegate work;
Provision for holidays or leave;
Whether the contractor is running its own business;
Level of skill involved in the labour; and
Uniform and labeling.
The distinction is complicated, and you should obtain legal advice before making any decisions about independent contractors.
Read more about Contractors at Fair Work Online - Contractors and their different legal rights and obligations at .
Independent Contractors Hotline on
1300 667 850
It is important for businesses to be clear about whether their relationship with their workers is as an employer or as a contractor.
If you are unclear, then you should seek legal advice. FWA has information on hiring new employees.
Am I Really a Casual Employee?
Although you are referred to as a 'casual' employee, it is possible that, in fact, you are not. Generally speaking, this may be the case if you are getting regular work and the understanding between you and your employer is that the work will continue.
The rights of casual employees are different to those of permanent ones. If you think you are classified incorrectly by your employer, you should obtain legal advice or ring Fair Work Online on 13 13 94..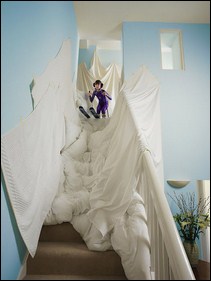 Workplace Bullying
Workplace bullying is a current concern for employers and employees alike; nobody wants workplace bullying to exist within their place of work. There is information out there to assist all involved. The Australian Human Rights Commission website has a fact sheet that defines workplace bullying and mechanisms for dealing with it when it occurs:

Similarly, the SafeWork SA web site provides significant guidance to both employers and employees:

Safework SA's checklist to stop the workplace bully:
Identify the bully or bullies
Make sure you know exactly who is doing the bullying. Is there a ringleader? Who has the power?
Keep records
Keep a diary of bullying incidents, when and where it happened, who was responsible and how you felt
Talk about it
Discuss the problem with other workers, health and safety representatives and union officials.
Do not retaliate
Don't become a bully yourself or use physical violence; you may be seen as no better than the bullies themselves
Stay where you are
Don't resign or seek a transfer; this would be letting the bully win
Make a formal complaint
A formal complaint should be in writing and you need to keep a copy. Make sure your complaint shows a consistent pattern of mistreatment and that you use the correct procedure (get help if you are not sure).
Policies and procedures
While an employment contract should set out the legal entitlements and obligations of the employer and the employee, the purpose of employment policies and procedures is to guide the parties in their day to day interactions.
Where an employment contract would ordinarily cover an employee's entitlement to annual leave, the policies would ordinarily deal with the process for making a leave application.
While the needs of different organisations vary, all organisations should have policies or procedures in relation to occupational health and safety, bullying, equal opportunity and sexual harassment, and policies in relation to leave applications.
When drafting policies, it is important to avoid using "promissory" or contractual language (i.e., "Leave applications will be approved as long as they are made four weeks in advance of the date of the leave"). Recent cases have indicated that terms of policies which appear to be contractual in nature can be enforced as contractual terms. It is preferable to ensure that the employer retains discretion (i.e., "Leave applications which are made four weeks in advance of the date of the leave may be approved, subject to the requirements of the business").
Community Information
Working Women's Centres
www.wwc.org.au

1st Floor, Station Arcade
52 Hindley Street, Adelaide, SA, 5000
Toll Free: 1800 652 697
Work No: (08) 8410 6499
Fax No: (08) 8410 6770
Email: wwc@wwc.org.au