Cause Lists
Types of Crime
Summary Offences
Charges are tried by a magistrate in the Magistrates Court
Less serious offences than those tried by a judge and jury ("indictable offences")
Penalties are less severe
You cannot insist on a jury trial
Proceedings for a summary offence must be started within 6 months of the alleged offence
Examples of Summary Offences are DUI, street offences, offensive conduct or language
Indictable Offences
Charges are tried by a judge and jury
Extremely serious charges such as murder are tried in the Supreme Court
Other indictable offences are heard in the District Court
There is no time limit for when charges must be laid for an indictable offence
Examples of Indictable Offences are murder, robbery, malicious wounding and dangerous driving.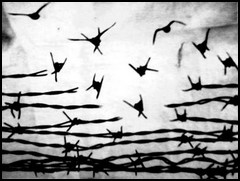 Your Rights, Criminal Law Basics
You are innocent until proven guilty.
The prosecution must prove your guilt beyond a reasonable doubt.
Silence can rarely be used to suggest guilt.
A person who has been acquitted cannot be tried again for the same offence. (the double jeopardy rule)
A person charged with a summary offence under the Summary Offences Act may ask the police for further details of the charges (for example; where, when and how the police claim the offence occurred).
If the police fail to provide these details, then the Court must either adjourn the charge until they are supplied, or dismiss the charge.
A request for particulars should be made in writing at least 14 days before the hearing.
Arrest, Your Rights & Bail for general information on topics such as search and seizure and rights against self -incrimination.
Common Types of Crimes
Assault
Can include threats (real) of violence or where a victim is struck without their consent. More serious kinds of assault carry bigger penalties.
Stealing
Can include instances where you find something and keep it, "borrowing" money without consent, receiving stolen property and obtaining money or goods by false pretences (usually telling lies).
A person charged with shoplifting can be searched by a police officer.
Store staff who believe on reasonable grounds that somebody has stolen from the store can detain the suspect until the police arrive.
Shoplifting is usually punished by a fine, but repeated offences may lead to a jail sentence.
Sentencing
Often it can be hard to understand why a penalty seems to be too light or too hard when we read or hear about it in the media.
Judge for yourself: A Guide to Sentencing in Australia explains in plain English what goes on in the background in deciding the appropriate sentence.
What factors does the court take into account? How much discretion does the judicial officer have? To what extent is the discretion limited? Why is a particular penalty chosen? Why a non-custodial sentence rather than imprisonment? Why a minimum sentence of three years for a bashing rather than, say, ten years? Is the sentence going to be effective? How will we know?
Acts, Regulations, Rules & Forms
Are you looking for detailed information like this, or contact details for any of the bodies mentioned on this page. If so, then start on our Criminal Law for Lawyers page.
If it isn't there, then start on our Finding Detailed Legal Information page.
Please read our warning on that page "Be careful using these resources".
The Law is not always as straightforward as it appears. We have not included any information about when and how to use that information or any traps. We assume that the Lawyers will know this.
Help Us Improve
Please give us feedback about your experiences using Foolkit and ideas for improvements.
Have you been a Victim Of Crime?
You may be entitled to compensation for your injuries. A Victims of Crime fund exists to help those that cannot be readily compensated by the perpetrator of the crime against them. In terms of obtaining compensation, it is a last resort - in other words - it should be accessed when all other means of obtaining compensation have been exhausted.
To find out more about applying for Victims of Crime compensation, go to the Commissioner for Victims Rights website and Victims of Crime by the Legal Services Commission..
There are lawyers that can assist you with your application. Contact the Law Society of South Australia on 8229 0222 to find one.
Avoiding Trouble
If the police suspect you of having committed an offence, do not consent or agree for the police to do anything without speaking to your lawyer first.
The same applies to answering questions, participating in a record of interview or appearing in an identification parade. You must though give your name and address and, in some cases, information about the identity of the driver/owner of a vehicle.
When the police say they just want to ask a couple of questions to eliminate you from their enquiries or to clear something up - that is often not what they really have in mind.
The Prosecutor decides whether to drop criminal charges, not the victim.
Be polite and respectful of the police.
If stopped by the police, stay calm and in control of your words, body language, and emotions.
Don't resist a police officer, even if you think you are innocent.
National Police Certificate
A National Police Certificate or a 'police check' provides a summary of a person's criminal history. It is sometimes requested by organisations as one part of their process to ensure the integrity of their staff or volunteers.
You must apply to obtain the National Police Certificate(Police Check), or copies are available from your local police station. Fees and charges apply.
Fines
Information on paying fines and what to do if you are unable to pay your fine in time is at the Fines Payment Unit website.
Telephone:
Easy Pay Fines Call Centre
1800 659 538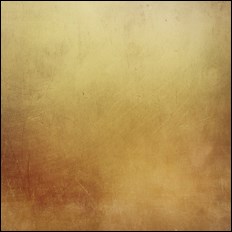 Need Advice From A Lawyer?
If you have been served with a summons or have been requested to attend a police station for any reason, it is best you seek advice from a lawyer.
It is important to contact a lawyer as soon as possible - don't leave it to the last minute.
See Foolkit's Choosing Your Lawyer page.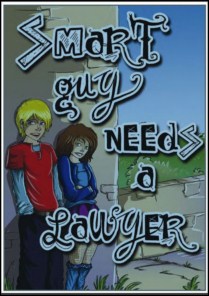 Smart Guy Needs a Lawyer is a publication aimed at young people who may need to attend court or see a lawyer. It explains how young people should choose a lawyer and what to expect when they see them.
Removing Old Convictions
Some South Australian convictions can be removed from your record.
These will not appear on a national police certificate.