Lawyers who speak other languages
The best legal advice is often from a lawyer who speaks their language.
You will be sure of good translation of the problem and then of the legal information. There are also the benefits that the client is likely to feel more comfortable with them and both sides will be aware of any cultural issues to be considered.
Legal Aid and some of the Community Legal Services have good interpreter facilities. See our Community Legal Assistance page.
If you are looking for a private lawyer, then we recommend that you read our Choosing A Lawyer page. Often the best way to find a suitable lawyer is through personal contacts. Otherwise you can use the referral service mentioned by us on that page.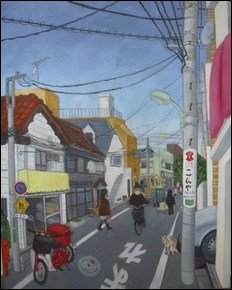 Legal Dictionaries
Multi-Lingual Legal Dictionary is Canadian. We are unable to test its accuracy, and the laws are different between the Countries. But it may help.
The languages are Chinese (simplified), Chinese (Traditional), Farsi, Korean, Punjabi, Russian, Spanish and Vietnamese.
Even a native English speaker can have trouble with some of the terms used by the law. We have a Glossary of Common Legal Terms in English. Dictionary - Legal Terms (Canadian) is a free English legal dictionary.
Automatic On-Line Translation
Each of these allow you to copy text or the address/URL of the page you want translated.
Babel Fish and Google have different software, so it may be worth trying both to see which is easier to read.
Google Translate also lets you upload a document for translation.
Google Language Tools also helps you to search across other languages.
No automated translation is completely accurate.