Prevention Rather Than Cure
Go back to basics, often. Take statements from your client and ensure that you have correctly understood these and what they want. Confirm your instructions in writing. Remember to check that office procedures are actually being followed - was the retainer signed? Did that revised cost estimate go out?
Slow down and think about your file. Take a step back. Write your letter of advice and then, if time permits, come back to it a day or two later. Speak to a colleague about the direction your difficult file is taking.
Respond to client concerns. Be sensitive to comments made by clients that might suggest that they are not happy. Talk to them about their concerns in an open and honest fashion.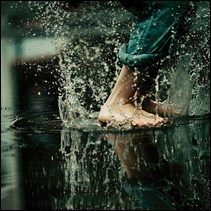 Do you really know what you are doing? More often than not it is better to reject work that you don't usually do - better for you and better for your clients.When to Say No:10 Ways to Select and Reject a Client.
Use centralised diaries for time limits and other important information. Make sure that more than one person checks the document.
Professional Indemnity Insurance
There be dragons.
Do you have a "too hard" or "bottom of the pile" file or are worried that you might have done something wrong?
The best thing to do is to call one of your insurer's solicitors. They are all very experienced practitioners, and they have heard it all before and understand the stresses of legal practice and how these things can happen.
A confidential discussion may be all that it takes to get the matter moving or to find a practical solution to your impenetrable problem. avoid the dangers.
If there is a potential claim then it is best to get them involved from the earliest opportunity.
Any question of unprofessional conduct is an entirely separate issue. Though, if you bury a problem and it blows up, that will be viewed dimly by the Legal Profession Board.
Life is so much more pleasant and it so much easier to see the answers to problems when you are not totally stressed and are getting a good night's sleep. Consider also the information on Foolkit's Your Wellbeing Page.