Employment, Tax and Property
Daily Court Lists
State Daily Court Lists

Federal Daily Court Lists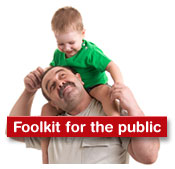 Bankruptcy
Insolvency and Trustee Service Australia
GPO Box 850J
Hobart TAS 7001
Telephone: 1300 364 785
Contact Form
Federal Circuit Court
www.federalcircuitcourt.gov.au
Registry & Contacts

Edward Braddon Commonwealth Law Courts Building
39-41 Davey St
Hobart TAS 7000

Telephone: (03) 6232 1715
Fax: (03) 6232 1701
FCC Act & Rules
Insolvency
Federal Court
Federal Court Registry & Contacts

Edward Braddon Commonwealth Law Courts Building
39-41 Davey St
Hobart TAS 7000

Telephone: (03) 6232 1715
Fax: (03) 6232 1701

Judges, Fees & General
General Act and Rules
Supreme Court
Supreme Court Registry & Contacts

Supreme Court of Tasmania
Salamanca Place
Hobart Tasmania 7000

DX: 18 Hobart

General Enquiries: (03) 6233 6385
Fax: (03) 6223 7816

email enquiries

Judges' Chambers

| | |
| --- | --- |
| Registrar | 6233 3427 |
| Registrar's Secretary | 6233 3427 |
| Deputy Registrar | 6233 3245 |
| Assistant Deputy Registrar | 6233 2485 |
| Registry Supervisor | 6233 3699 |
| Transcribing Supervisor | 6233 6048 |

General Acts and Rules
Tools
Loan Calculators (12)

Costs of Buying (2)

Buy or Rent or Invest (4)

Banking (12)

Investment (3)

Planners (3)

Retirement / Superannuation (6)

Federal - Tax, Help and Others (16)

Insurance Guides (5)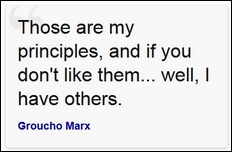 Personal Property Securities
Not For Profits & Social Enterprises
Business Names
Guide To Starting A Business
Law Society of Tasmania
28 Murray Street
Hobart Tas 7000
GPO Box 1133
Hobart Tas 7001
DX 111 Hobart
Barristers
Help Us Improve
Please give us feedback about your experiences using Foolkit and ideas for improvements.
Legislation
Business Act Finder (AustLII)
Business Regulation Finder (AustLII)
If Section and Schedule are blank, you will be taken to the AustLII Index. Update Status Page. Help
ASX Listing Rules by Number

ASX Operating Rules
ACCC
Australian Competition & Consumer Commission
3rd Floor, AMP Building
86 Collins Street
(Cnr Elizabeth & Collins Streets)
Hobart Tas 7000
GPO Box 1210
Hobart Tas 7001
Telephone: (03) 6215 9333
Fax: (03) 6234 7796
Accounting Bodies
Accounting Bodies & Large Firms
Government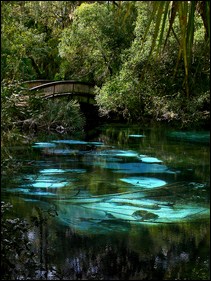 State Revenue Office
21 Murray Street
Hobart Tas 7000
80 Elizabeth Street
Hobart Tas 7000
GPO Box 1374
Hobart Tas 7001
General Enquiries (03) 6166 4400
SRO Contacts Page
Land Titles Office
Level 1
134 Macquarie Street
Hobart TAS 7000

Telephone: (03) 6233 3659 or 1300 368 550
Fax: (03) 6223 8089
Financial & Business Institutions
Australian Consumer Law
The consolidated Trade Practices Act above already incorporates the Unfair Contract Terms Law .
The above website has the latest information on the legislation. For clients, you may also be interested in their resources for business and for consumers. This includes training modules.
A Guide to the Unfair Contract Terms Law It is anticipated that something similar will be published for the ACL.
Guidelines for developing a voluntary industry code of conduct assist industry members to improve business practices and compliance with their legal obligations.