Criminal Law
This page is mainly about Civil Courts - people suing and being sued.
If you are looking for information on Criminal Law then visit our Public Criminal Law page.
QCAT
Queensland Civil and Administrative Tribunal
QCAT is the Tribunal where members of the Public are most likely to conduct legal proceedings on their own.
The role of QCAT is to resolve disputes involving:
Tenancy / Leases
Body corporate and Community management
Integrated resorts developments, manufactured home parks & Sanctuary Cove Resort issues
Retirement Villages
Dividing Fences up to the value of $25,000
Debts up to the value of $25,000
Consumer and Trader disputes up to the value of $25,000
Legal Costs disputes
Property damage (cars and houses for example)
Building work
Reviews of government decisions regarding children and youth
Complaints of sexual harassment or discrimination
Reviews of the administrative decisions of Government
QCAT can also appoint a Guardian or Administrator to handle health, lifestyle and financial issues for somebody who is no longer able to look after their own affairs.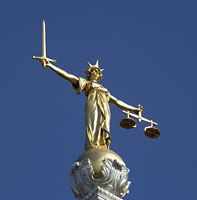 The QCAT web site is very easy and useful about the procedures in that Court. It does not though have information to help you know you legal rights, whether you are likely to win a dispute and what would be a fair amount to demand or settle for. Use the Practice Pages of Foolkit to find that information. Or, Legal Aid Fact Sheets & Guides.
QPILCH has as Self Representation Service QCAT that provides free legal advice and assistance to people involved in QCAT proceedings.
Usually you are not allowed to have a lawyer represent you in QCAT. Unless yours is a very simple and clear matter, it is still a good idea to seek legal advice before starting any proceedings in QCAT (or any mediation). You can then proceed with confidence as to the strengths and weaknesses of your case, any alternative options and a clear idea of what you are seeking and what would be an acceptable outcome.
Any legal dispute is often as much about the facts as it is about the law. Who was driving over the white line, what did the salesman actually say to you or what would be a fair price to repair the damage ....? A lawyer can help you work out what facts you will need to prove, where to find that information and who would be good witnesses for your case.
Acts, Regulations, Rules & Forms
Are you looking for detailed information like this, or contact details for any of the bodies mentioned on this page. If so, then start on the Courts Pages on the blue For Lawyers pages.
If it isn't there, then start on our Finding Detailed Legal Information page.
Please read our warning on that page "Be careful using these resources".
The Law is not always as straightforward as it appears. We have not included any information about when and how to use that information or any traps. We assume that the Lawyers will know this.
Help Us Improve
Please give us feedback about your experiences using Foolkit and ideas for improvements.
Alternatives To Court
Going to Court can be costly, emotionally draining and drawn out. Some Court cases take many years to conclude. There are alternatives to going to Court. Often it pays to look into these methods of dispute resolution before launching into litigation. Talk to your lawyer about alternatives including settlement conferences, mediation and arbitration.
For a very general explanation on the various types of alternative dispute resolution:
The The Legal Services Commission Handbook (South Australian) has a chapter on resolving disputes.
Dispute Resolution Centres
This is a free service of the Queensland Government.
They assist people to resolve their disputes by mediation or facilitation .
Tips For Going to Court
If you are to Court without a lawyer, we suggest:
Always dress neatly and appropriately for Court.
Arrive on time and introduce yourself to Court staff.
Familiarise yourself with the facts of the case, any documentation that is relevant, and be ready to relay this information to the Court in a clear and concise way. Make copies of important documents in case the Court or the other party requests one.
Never interrupt or speak over the Magistrate or Judge.
Be polite and respectful to the other party and to Court staff.
Use all opportunities to settle the matter earnestly and know to what extent you are willing to compromise.
Listen to the Magistrate or Judge. If he or she recommends you get some legal advice, then you should seriously consider doing so. The Court will put off the case to allow you time to do this.
Courts FAQS
Courts with Frequently Asked Questions pages are:
Magistrates Court - explore your area of interest from the menu on the left hand side and "Representing yourself in court" in the top menu.
QCAT - see our comments above. Their web site is very easy to use and helpful.
The staff at all the Courts are very helpful to the public. They can't give you any legal advice, but they can answer your questions about:
what Court you should use,
legal procedure, and
where to get more help.