Ten Tips to work better with your lawyer
Tip # 1 - Be honest with your lawyer. Dealing with the unexpected - something you have kept hidden from your lawyer - can be costly.
Tip # 2 - Ask questions if you don't understand something your lawyer says. This is not a time to be shy or afraid of sounding uninformed. You need to understand the information and advice your lawyer gives you, so that you can make decisions and instruct your lawyer on what you want to do.
Tip # 3 - Be clear about what you expect your lawyer to do for you. Don't make the mistake of talking about "A," when you are hoping for "B."
Tip # 4 - Make sure your lawyer is right for you. You need to be able to communicate easily with your lawyer, to feel comfortable asking questions and to feel confident that you can work together to accomplish your goals.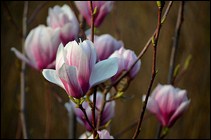 Tip # 5 - Make a list of questions you have or information you want to give your lawyer before you call or meet. By being prepared, you can make the best use of your time and make sure you don't forget anything. Limiting the number and length of phone calls to your lawyer can save you money.
Tip # 6 - Discuss money with your lawyer. You need to have a clear idea of how much your lawyer's services will cost and what factors will affect the total cost. Ask what you can do to keep fees and other costs down.
Tip # 7 - Check carefully the "terms of engagement" letter your lawyer sends you. If you are not sure of something in the letter or it does not say what you want, don't wait to talk to your lawyer about it. You both need to be clear on what your lawyer will be doing for you.
Continued...