Take Care When Signing Things
Don't sign anything until you read it.
Don't sign anything until you understand it.
Don't sign anything unless you agree with it.
Don't sign anything with blank spaces or that does not include all the things that are important to you.
Keep a copy of everything you sign.
If you're told what is written down really means something different from what you think it means, don't automatically believe it.
If you're not sure about signing something, take it to a lawyer before you sign it, not after.
Keep good records.
Written contracts are easier to prove than verbal ones.
If someone is trustworthy enough to do a deal with, they should be willing to sign a written agreement.
The answer to "Don't you trust me" is always "It is not an issue of trust; it is an issue of doing things properly".
Take Care When Buying Things
If a deal looks too good to be true, it probably is.
When you're buying something, don't rely on the advice of a salesman who gets paid only if you buy it.
When buying a house, hire your own qualified home inspector.
Do lots of research before hiring a contractor.
If a deal is valid only if you sign right now, it's almost never a good deal.
After you buy most things, you do not have 3 days to change your mind.
You're still responsible for paying your lease, even if you move out early.
If someone on the other side tells you that you don't need a lawyer, you almost certainly do.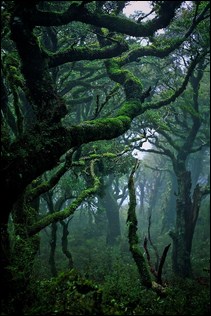 Australian Consumer Law
The Australian Consumer Law (ACL) is a single, national consumer law.
The ACL includes:
an unfair contract terms law covering standard form contracts;
a law guarsanteeing consumer rights when buying goods and services, which replaces existing laws on conditions and warranties;
a national product safety law and enforcement system;
a law for unsolicited consumer agreements, which replaces existing State and Territory laws on door-to-door sales and other direct marketing;
simple national rules for lay-by agreements; and
new penalties, enforcement powers and consumer redress.
There are many publications about the ACL for both business and consumers at:
They have a separate brochure on Professions and Competition.
Fair Trading List of Publications also includes topics on building & renovating, associations, indigenous & youth and property & tenancy. Some of this is available in video and audio as well.
Guidelines for developing a voluntary industry code of conduct assist industry members to improve business practices and compliance with their legal obligations.
Finance & Debt
For Creditors
Law Handbook S.A.suggest the steps that you should take before initiating legal proceedings to recover payment of a debt.
Once you reach the point where you decide to issue legal proceedings then you should look at NSW web sites for information as the law is different in every State.
For information on dealing with businesses in liquidation see Dealing with businesses in liquidation.
For Debtors
Office of Fair Trading NSW has a lot of information about consumer rights.
If you are in financial difficulty, then it is often helpful to see a financial counsellor. They can help you devise an action strategy to get your finances back on track and advise you on your options if you simply cannot afford to pay all your debts.
You can find a free counselling service near you using the Community Services Directory.
For information on bankruptcy go to Australian Financial Security Authority (AFSA). They also have information on some other choices other than bankruptcy for people who cannot pay their debts.
Mortgage Stress Handbook has information for people in trouble with paying their mortgage.
Consumer Credit Legal Centre NSW offer free financial counselling, information, referral and legal advice to individual consumers in NSW on credit, debt and banking.
Commonwealth Financial Counselling (CFC) Directory lists services funded by them.
Small Disputes
Disputes about many consumer claims and disputes, including issues involving residences and leases, are dealt with in the NSW Civil and Administrative Tribunal (NCAT). Other disputes involving less than $10,000 are dealt with in the Local Court as Small Claims.
justice has practical guides on Claims and debts of $10 000 or less Small Claims.
For more information on the Tribunal, Suing or being sued and Small Claims go to the Foolkit State Courts page.
DIY Resources
Help Us Improve
Please give us feedback about your experiences using Foolkit and ideas for improvements.
Industry Complaints Resolution Bodies
A number of industries have established independent offices to assist the public to resolve disputes with their members. Examples include banking, insurance and telecommunications.
Their sites often have useful information and links. They explain how they can help to resolve a dispute and what you need to do. Usually there are limits on the size of the dispute that they can resolve.
Industry Complaint Resolution Bodies
NSW Complaint Resolution Bodies
Starting and Running a Business
Federal Government Business Web site is the entry point to the Australian government's resources for business and is very practical. It includes information on starting or buying a franchised business.
Small Business NSW has both online information and programs for business owners. It also has an online Small Business Toolkit (includes videos).
NSW Small Business Website has information on the business life cycle, business regulation, doing business with the NSW Government, Employment, Programs and Grants and Environmental issues.
How-to-guides from the excellent business.gov.au site.
Business Plans & Checklists is an online library which brings together a wide range of business tools. It includes templates, calculators, tips and how to guides.
Other sites to obtain general information on running a business are:
Business Enterprise Centres
Business Enterprise Centres (BECs) are independent, community-based organisations, which provide advice and assistance to existing and potential small business owners and operators. They have offices located in city and country areas throughout Australia.
Intellectual Property - DIY
Good names for your business
Choosing a name that won't get you into trouble with anyone can be difficult. It is not enough just that you registered a business name or domain name. Even a Registered Trademark can be challenged later on.
For discussions about this see Business names, company names and domain names and What is a business name?. Places you check should include these:
Registering a business name lets you register a Business Name online. Alarm bells should ring if you are choosing a name because it is sort of like somebody else's name.
Which Business Structure
Should you set up your business as a sole trader, partnership, trust, company or something else?
Each is quite different from a tax, risk and management point of view.
With tax, you need to consider not only income tax on your profits, but also Capital Gains for when you finally dispose of your business. Some structures expose you to more tax, and others give you the opportunity to spread your income amongst the family.
Risk needs to be considered in the context of what other assets the family owns and whose name they are in and any risks that are involved there. It is not just about the risks in your business and that you may put the family home at risk.
It is important to make the right decision as early as possible. It can be very difficult and expensive to change later on.
You should seek the advice of your solicitor and accountant before deciding on a structure.
Not For Profits & Social Enterprises
Personal Property Securities Register
The new Personal Property Securities (PPS) law is expected to commence shortly. A new national register of personal property securities is part of the reform. The register will help you manage credit risk, check for debt owing on goods planned for purchase, and search and register security interests in personal property.
Personal Property Securities Register has information for anyone involved in finance secured by personal property, leases of personal property and supply of goods on a retention of title basis. The law affects buyers as well. Under Information Resources they have videos.
Internet
Stay Smart Online The Australian Government's cybersecurity website provides information for Australian internet users on the simple steps they can take to protect their personal and financial information online.
For information about transactions online refer to the topic on Australian Consumer Law on this page.