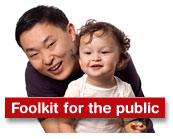 Corporations Law - ASIC
Australian Securities & Investment Commission
Adelaide Service Centre
Level 7, 100 Pirie Street
Adelaide SA 5000

PO Box 4000
Gippsland Mail Centre VIC 3841
Telephone: 1300 300 630
Fax (03) 5177 3999

Hours 9am - 5pm
SA Enforcement & Policy Office
Level 7, 100 Pirie Street
Adelaide SA 5000
PO Box 9827
Adelaide SA 5001
Phone: (08) 8202 8400
Fax: (08) 8202 8410
Hours 8.30am - 5pm
Forms
Forms are available from the ASIC site here - but you may also wish to install Forms Manager that is available free from GovForms (appears to have ceased - trying another site temporarily).
This includes Smart Forms - PDF versions that you can complete on your computer
Class Orders
Australian Stock Exchange (ASX)
Adelaide Office
Level 30
91 King William Street
Adelaide SA 5000
Sydney Office
Exchange Centre
20 Bridge Street
Sydney NSW 2000
Phone: 131 ASX (131 279)
Fax (Excluding company announcements):
(02) 9227 0885
ASX Listing Rules by Number

ASX Operating Rules
ACCC
Australian Competition & Consumer Commission
Adelaide Office
14th Floor, ANZ House
13 Grenfell Street
Adelaide SA 5000
GPO Box 922
Adelaide SA 5001
Phone: (08) 8213 3444
Fax: (08) 8410 4155
Financial & Business Institutions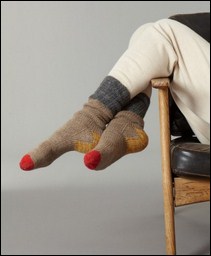 Business Names
Guide To Starting A Business
Help Us Improve
Please give us feedback about your experiences using Foolkit and ideas for improvements.
Resources for general business law. You may also be interested in the topics of Tax Law and Property Law which have their own practice areas.
Bankruptcy
Insolvency and Trustee Service Australia
GPO Box 2604
Adelaide SA 5001
Telephone: 1300 364 785
Contact Form

Federal Magistrates Court
Registry & Contacts

Roma Mitchell Commonwealth Law Courts Building
3 Angas St
Adelaide SA 5000

Telephone: (08) 8219 1000
Fax - General enquiries: (08) 8219 1001
sareg@fedcourt.gov.au

FMC Act & Rules
Insolvency
Federal Court
Federal Court Registry & Contacts

Level 5, Commonwealth Law Courts
3 Angas St
Adelaide SA 5000

GPO Box 1350
Adelaide SA 5001

Telephone: (08) 8219 1000
Fax: (08) 8219 1001
Email: sareg@fedcourt.gov.au

Judges, Fees & General

General Act and Rules
Supreme Court
Supreme Court Registry & Contacts

1 Gouger Street
Adelaide SA 5000


DX 458 Adelaide

General Acts and Rules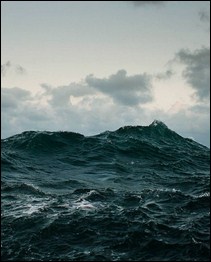 Lands Services Group
101 Grenfell Street
Adelaide 5000

GPO Box 1354, Adelaide SA 5001
DX 58195
Normal Business Hours
9am to 5pm Monday to Friday
Document Collection Room
8am to 6pm Monday to Friday
Settlements Room
9am to 4pm Monday to Friday
Government
Business Searches
Class Orders
Tools
Loan Calculators (12)

Costs of Buying (2)

Buy or Rent or Invest (4)

Banking (12)

Investment (3)

Planners (3)

Retirement / Superannuation (6)

Federal - Tax, Help and Others (16)

Insurance Guides (5)
Search Barristers & Chambers